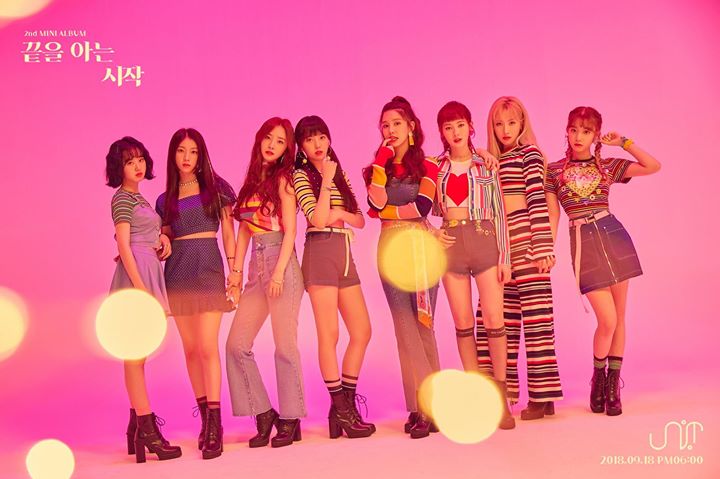 UNI.T phát hành album cuối cùng 'Begin With The End'
UNI.T là tập hợp của các thành viên được tuyển chọn thông qua chương trình "The Unit" (KBS2) hồi tháng 5/2018. Nhóm dự kiến sẽ phát hành mini album thứ hai "Begin With the End", đồng thời kết thúc hành trình gần một năm hoạt động. Album với năm ca khúc lần này là sự nuối tiếc cùng quyết tâm muốn lưu giữ một hồi kết đẹp đẽ của các thành viên UNI.T dù đã biết trước kết cục nhưng vẫn bắt đầu đúng như tên album.
Ca khúc chủ đề "I'm Saying" mang âm hưởng disco tươi vui do Brave Brothers tham gia sản xuất. Ca khúc mang nội dung là lời tỏ tình thẳng thắn của những thiếu nữ vừa tươi sáng vừa đáng yêu, mang lại cảm giác khác hẳn 180 độ so với ca khúc debut "No More"với concept quyến rũ.
Album này sẽ phát hành vào ngày 18/09, điều đáng tiếc nhất của các fan cho lần comeback cuối cùng này là nhóm không đông đủ các thành viên. Được biết, ZN sẽ vắng mặt do vướng lịch quảng bá cùng Laboum ở Nhật.